About epiGAD
The Epilepsy Genetic Association Database (epiGAD) is an online repository of data relating to genetic association studies in the field of epilepsy.
It summarises the results of both published and unpublished studies, and is intended as a tool for researchers in the field to keep abreast of recent studies, providing a "bird's eye view" of this research area. It also meant to foster collaboration between different research groups, and it is hoped that epiGAD will act as a 'matchmaker' between these groups. Finally, by including unpublished studies, we hope to reduce the problem of publication bias and provide more accurate data for future meta-analyses.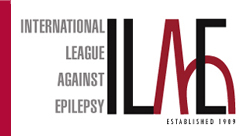 The epiGAD website is supported by the ILAE Genetics Commission.



---
epiGAD is best viewed using Firefox 60, Chrome 76, Safari 12.1 or Edge 17 and above. Using Internet Explorer 11 and below will result in significantly slower viewing of the database.
For new users, please read our FAQs and feel free to explore by browsing our databases.
Meta-data from several studies can be downloaded from epiGAD:
ILAE Consortium on Complex Epilepsies. Genetic determinants of common epilepsies: a meta-analysis of genome-wide association studies, Lancet Neurology 2014. Meta data here.
McCormack M et al. Genetic variation in CFH predicts phenytoin-induced maculopapular exanthema in European-descent patients. Neurology 2018. Meta-data here.
ILAE Consortium on Complex Epilepsies. Genome-wide mega-analysis identifies 16 loci and highlights diverse biological mechanisms in the common epilepsies. Nature Comm 2018. Meta-data here
ILAE Consortium on Complex Epilepsies. Genome-wide meta-analysis of over 29,000 people with epilepsy reveals 26 loci and subtype-specific genetic architecture. Summary statistics (1.8GB zipfile) here
This epiGAD page was updated 12 April 2022.